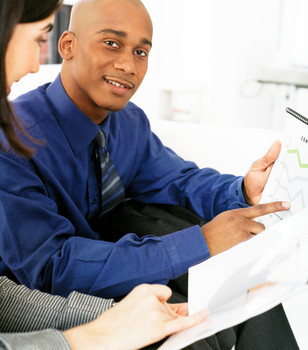 None, actually - at least bona-fide, parchment-verified kinds, anyway.
There's a great deal of education you do need, but none of it (or very, very little) is actually taught in any school - except that of Hard Knocks.
I sat out, mid-life, and got a few degrees. Then I found that none of them would give me the freedom I wanted or the amount of success I sought. Factually, each of them only prepared me for another wage-slave job - where you trade your time for someone else's money on a 1-to-1 basis.
(What those degrees actually turned out to be useful for was as additional studies into humankind behaviour. Talk about getting handed lemons and making lemonade... )
When you take the top 5 or 10 richest people in America, what do you find?
Bill Gates (Microsoft) - college dropout.
Warren Buffet (Berkshire Hathaway) - BA at U of Nebraska, MS at Columbia.
Larry Ellison (Oracle) - college dropout.
Christy Walton - (mostly) inherited from Sam Walton, who graduated from U of Missouri with a Bachelor's. (and 3 more of his heirs are in the top 20 per Forbes).
Charles and David Koch - both BA, MA from MIT.
Sheldon Adelson - college dropout.
Michael Bloomberg - BA Johns Hopkings, MBA Harvard.
But those are your top dogs. Looking further, you'll find that most of these are self-made billionaires. Sam Walton was very much self-made, and gave his wealth away to his children.
So tell me then - if all these dropouts are the richest in the US, and there is $40 billion difference between Gates and Bloomberg - what is the value of a fancy diploma?
Nothing.
You have to look up their separate biographies to find where they really got their lessons from. It had nothing to do with where they were born or how rich their parents were - in fact the richest had incredibly humble beginnings.
If anything, this list seems to show that the more degrees you have and the Ritzier the schools, the more you get held back.
Now take a couple more people - who made their millions in just a few years - from dead-broke scratch:
Mike Dillard - got a degree in Austin and also the MLM bug. He met with failures and even poverty for 6 years until he sat down to figure out exactly what made people tick and then was able to convert this knowledge into his fortune. It took him just 18 months to go from waiting tables to millionaire status. And now he just wants to give what he knows to everyone he can so they are able to achieve their own success.
T. Harv Eker - the son of immigrants, he grew up in poverty and scraped enough to start college. After a year of that, he left to pursue his dreams. With several failures, he had moved back into his parent's home when he got a key bit of advice from one of their rich friends. Shortly after, he was able to borrow $2,000 on a credit card and in 2 1/2 years sold the business he created for just under $2 million and retired to San Diego with ample residuals coming in. It was then he started teaching and consulting others to make their own way to financial freedom.
What do these people have in common?
They know what bottom is, and in less than 3 years, they both were worth far more than a million.
Both had worked up certain knowledge from the people they studied which allowed them to achieve their own success.
Both are active now in teaching and helping people to learn how to make their own millions in a very short period of time.
You see again that they didn't have a great, long college education at an expensive school.
You do see that they were willing to study everything they needed to in order to find out what they needed to know about human behavior in order to find what people needed and then provide it.
While Gates, Buffet, Elison, and the rest don't offer courses or training programs in how to make your fortune from starting a business - both Dillard and Eker do.
And that is the type of learning you should be investing in. What you get from it maybe won't be able to be framed and hung on a wall, but it will buy you as big a house with as many walls and things to hang on it that you could ever want.
That is the kind of education you need to succeed at network marketing.
Related Links:
You can go broke in MLM much easier than succeeding. In fact 97% of ALL sponsors in ANY network marketing opportunity actually do. They lose their money because they don't know and fail to learn just 3 things: 1) How the business works as a business. 2) How to build a team. 3) How to generate leads economically.
What do you have in common with Da Vinci, Einstein, Azimov, or any other great thinker or author? It's your native genius ability – something which, with practice, you can turn on and off at will. (Which is a handy skillset in modern network marketing… )
The failures of MLM as a home-based business are the same reasons most work from home opportunities fail – they aren't built on a sound business model. There is one pattern which will succeed if you follow it exactly – and the Secret is in a method of Internet Marketing called the "Funded Proposal"…